DEFA 700101
LIFEBOAT CHARGER 42VAC – 1X5
A splash protected and compact 1 x 12V maintenance charger for fixed mounting in lifeboats using batteries up to 1 x 100Ah. The charger does not consume power from the battery when it is disconnected 42VAC power.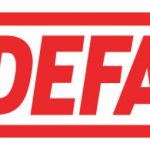 Item Numbers
700101 (With cable for connecting box)
700103 (With DEFA PlugIn)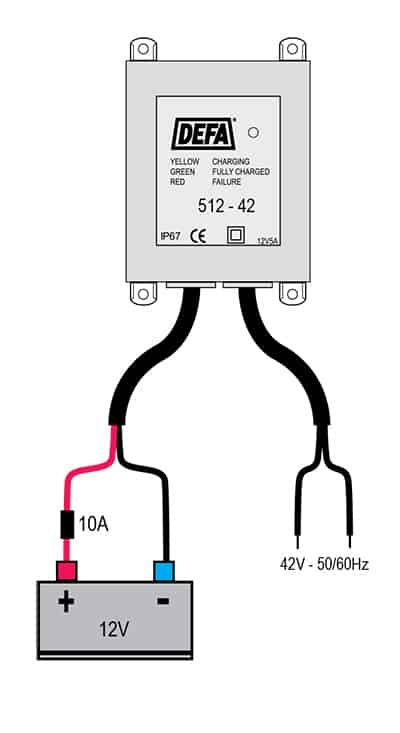 Technical Specifications
Input voltage:
42 VAC +/-10%, 46..64 Hz
Input current Max:
 3.9 Arms
Operating temperature:
 -25..+40 degC
Charge voltage at S1:
14.4 VDC
Maintenance charging at S2:
13.3 VDC
Recommend battery size:
1 x 100 Ah
IP Rating:
IP-67 (for 700101)
IP-44 (for 700103)
Dimensions:
H108 x W74 x D81mm
Weight:
1.5 kg
Certifications:
EMC EN 55014EMC EN 55014
SAFETY IEC 60335-2-29
DEFA AS is conforming to the requirements of both ISO 9001-2008, ISO 14001:2004 and OHSAS 18001:2007. In addition to this, our engine heaters and cables are conforming to the requirements of ISO/TS 16949:2002.
Use & Installation
Equipment damage and possible injuries may result from an incomplete
understanding of the installation and operation of the charger.
If you are unfamiliar with electrical systems: consult us, a dealer or
a licensed electrician. Read the mounting and user guide carefully.
Datasheet