Transfer Pump Room
Photo below shows the Transfer Pump Room. Transfer Pumps are used to transfer water from the Ground Tank to Tanks located on the roof of every block and are critical to ensure the residents enjoy good water pressure in the kitchens and bathrooms.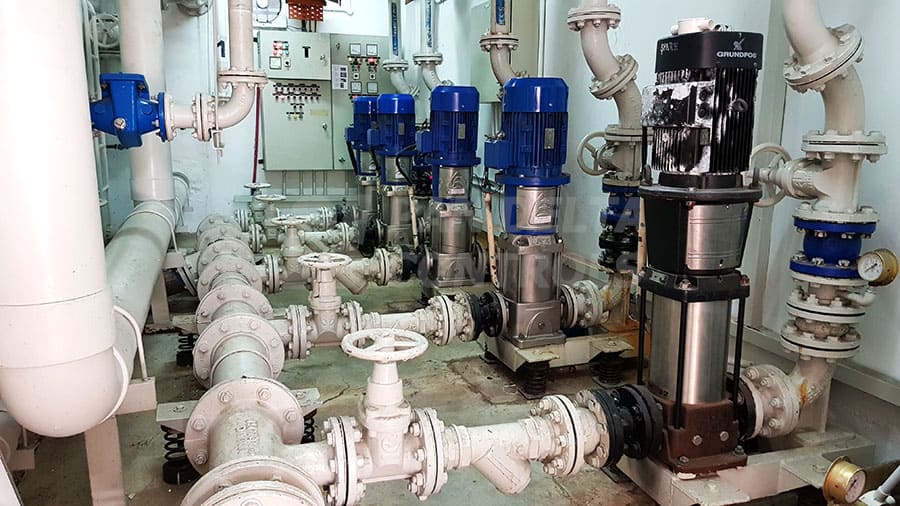 The existing system has a bell provisioned in the pump room which sounds when a fault occurs. However, as this pump room is located at the basement (which is common for pump rooms), the audible alarms may be hard to hear or are sometimes simply ignored. Many a times, the fault is only discovered when a resident complains of low water pressure in their unit.
To solve this problem, Pan Delta Controls designed, custom built and installed a panel that interfaces with the existing pump starter panel (with minimal wiring). The panel then continuously monitor for faults and sends an email in the event one is detected.
For more information on how we can solve problems similar to this, drop us an email at sales@pandelta.com