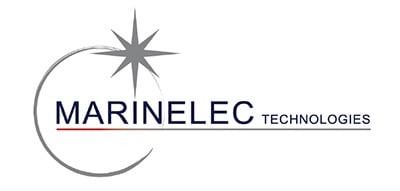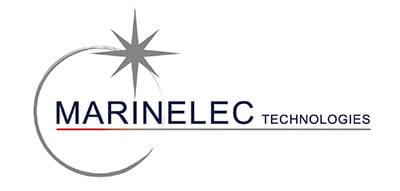 Marinelec Technologies is a specialist of electronic safety equipments for the maritime sector.
Marinelec Technologies has a great experience of the maritime sector, an electronic and data processing know how as well as a knowledge of regulation, especially for installations supervised by Classification Societies.
By integrating the latest technological developments, Marinelec Technologies can design and deliver custom made systems meeting the individual requests of Clients and the regulations of the main Classification Societies such as Bureau Veritas, Det Norke Veritas, Germanisher Lloyd's and the French Department of Merchant Marine.
ALARM PANELS
WATER INGRESS, WATERTIGHT DOORS AND WINDOWS OPENING, ELECTRICAL OR ENGINES
FAULTS.
ALTAIR 8 V2 – 8-Ch Alarm Panel
ALTAIR 16 V2 – 16-Ch Alarm Panel
ALTAIR 24 V2 – 24-Ch Alarm Panel
ALTAIR 32 V2 – 32-Ch Alarm Panel
ALTOR 8 – 8-Ch Alarm Panel
ALTOR 16 – 16-Ch Alarm Panel
DVES01S – Bilge Detector
FIRE DETECTION ALARM PANELS
CARINA – Conventional Fire Detection Panel (8-Zones)
DI09 – Conventional Fire Detection Panel (4-Zones)
PHOENIX V2 – Addressable Fire Detection Panel
ENERGY MANAGEMENT
ECOMER – Analytical Econometer
LEVEL MEASUREMENT
DPBP – Level Detector
SMNC – Float Gauge
SMNCAP – Capacitive Probe
SMNCP – Pressure Sensor
HYDRA V2 – Level Display
HYDRA 1600 – Level Display
OPTICAL AND ACOUSTIC SIGNALLING
CAPELLA V2 – Automatic Sound Signals Sequencer
AURIGA – General Alarm Panel
CL09 – Information Light Column
CL09CPL – Information Light Column (Power Line Communication)
UMAS – Underwater Monitoring Active System
NAVIGATION LIGHT CONTROL AND SURVILLANCE PANEL
NORMA – Navigation Lights Control and Alarm System
EMERGENCY TELEGRAPH
ORION V2 – Emergency Telegraph
BRIDGE NAVIGATION WATCH ALARM SYSTEM (BNWAS)
LYNX V3S – BNWAS
LYNX V3+ – BNWAS